Galaxy S8
Infinitely amazing
Big, brilliant, and HDR certified.
Smart, sharp, selfie-friendly.
Intelligence that learns from you.
A new way to discover, capture and share your experiences.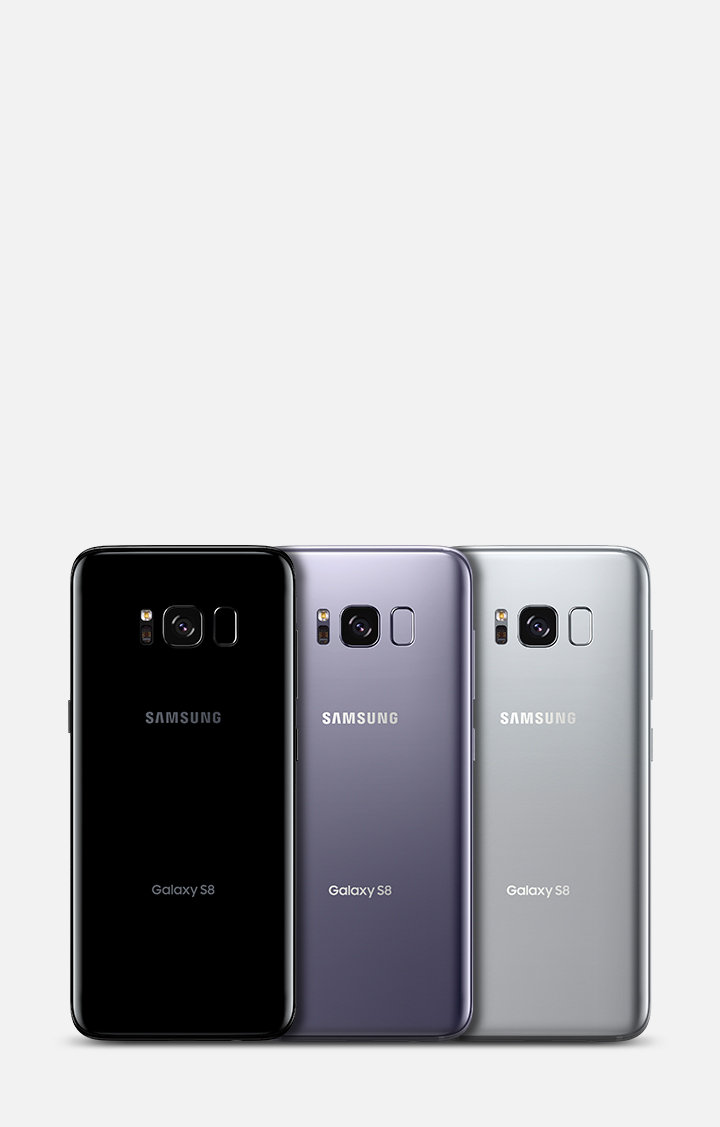 Take your pick.
With several color options in two sizes, there's a Galaxy S8 or S8+ for everyone. Go big or standard, go midnight black or arctic silver—the choice is entirely yours.
The world's first Infinity Screen
The Galaxy S8's expansive display stretches from edge to edge, giving you the most amount of screen in the least amount of space. And the Galaxy S8+ is even more expansive- our biggest screen yet.¹
Catch every shot.
The Galaxy S8's camera still takes amazing photos in low light, and now has an enhanced front-facing camera so you can take better, clearer selfies.
1.4μM
IMAGE SENSOR
8MP
FRONT FACING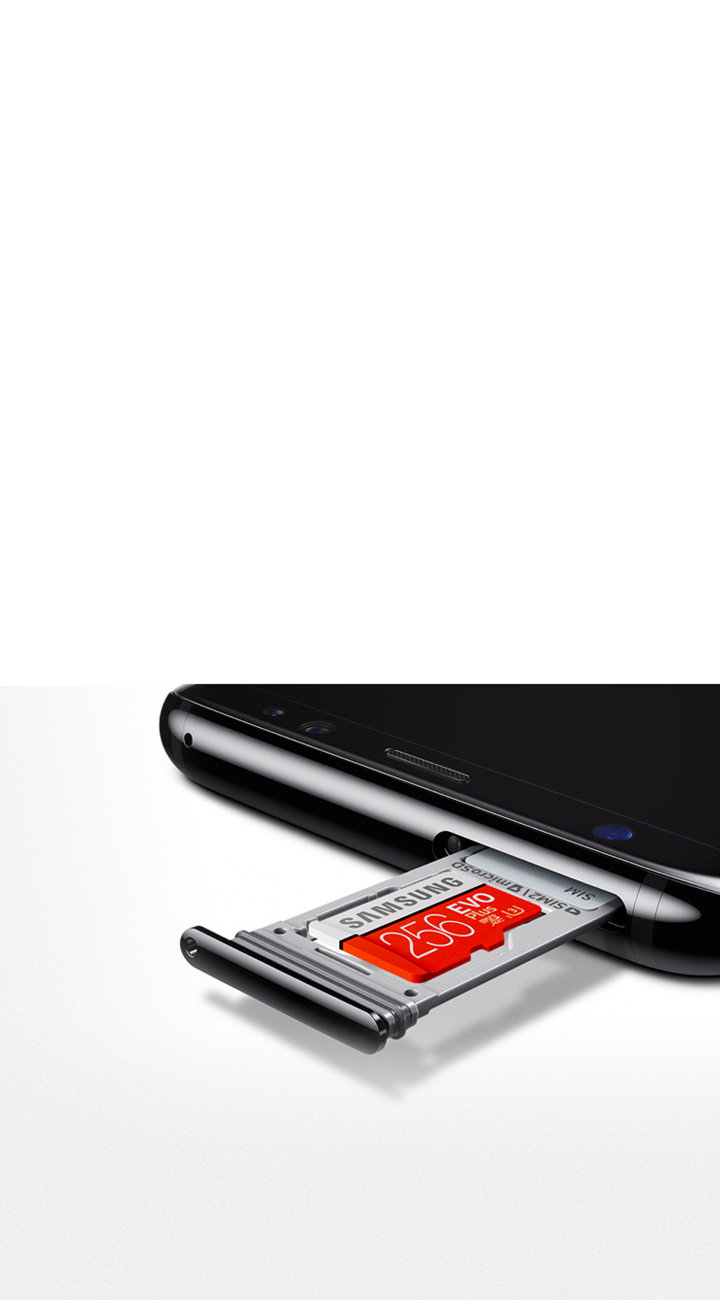 Expandable memory
Hybrid SIM
Keep all your important files, photos, and videos with memory that's expandable up to 256GB, or insert a local SIM card when traveling abroad.²
Meet Bixby.
Bixby is the intelligent interface that is built into the Galaxy S8. With every interaction, Bixby can learn, evolve and adapt to you. Whether it's through touch, type or voice, Bixby will seamlessly help you get things done. (Voice coming soon)
Look at your world in a new way.
Bixby is built into your camera, so you can identify landmarks, translate foreign languages or shop for products online right when you see them. Focus on an object in your viewfinder and tap the Bixby eye icon to get a deeper understanding of what you're looking at.⁴
Create and Explore in 360.
A whole new VR experience with completely intuitive responses on the in-hand controller, and a Gear 360 that shoots in 4k and fits in your pocket.⁵
Do even more.
Unlock new possibilities, from your wallet to your home, with apps and services designed to help you live better.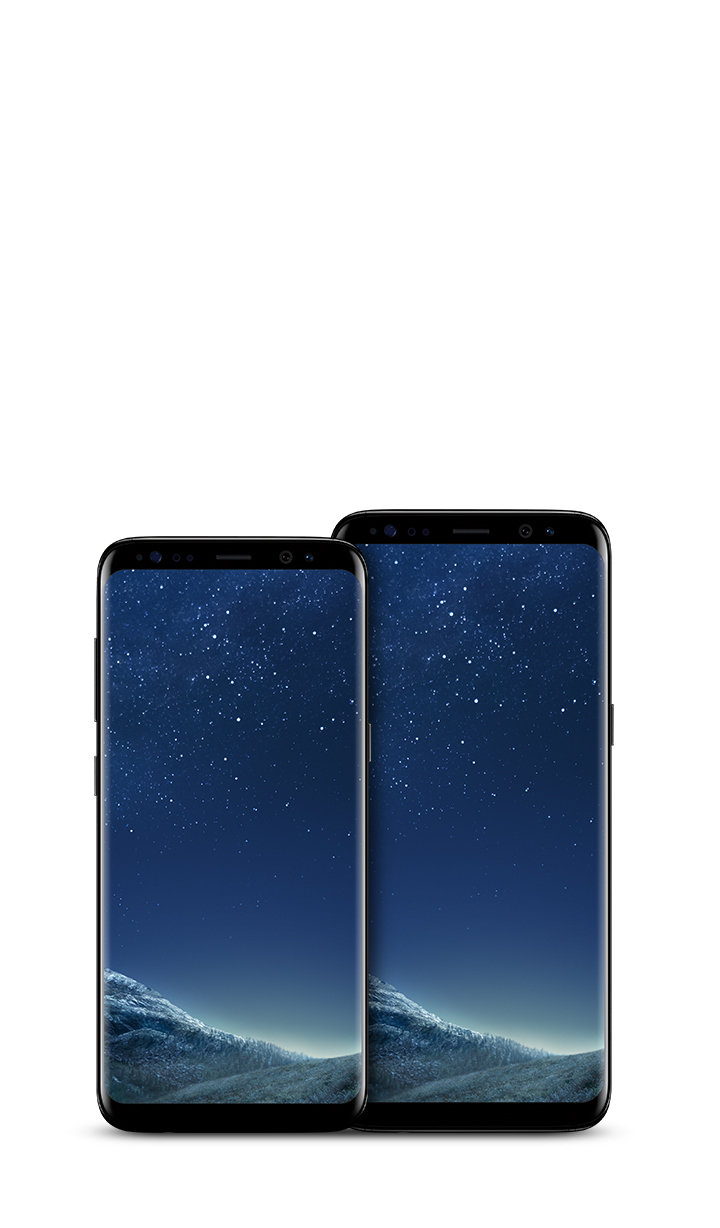 The Galaxy S8 advantage
See how the GS8 and GS8+ compare to the iPhone 7, Google Pixel and other smartphones.



Get exclusive benefits when you order the Galaxy S8 on Samsung.com.
Enjoy Premium Care, low monthly payments and free expedited delivery.
Committed to quality
We've re-assessed every step of the smartphone manufacturing process and developed our 8-Point Battery Safety Check. It involves putting our batteries through extreme testing, inside and out, followed by careful inspection by X-ray and the human eye to ensure highest quality. This program is our commitment to safer devices now and in the future.
Unlocked by Samsung
Unlocked by Samsung lets you pick more than just your smartphone. You can choose your carrier, data plan, services, features and apps, so you can get your phone exactly the way you want it.¹⁰